Experience Glow's magic. Our light gardens are truly an immersive experience. Surround yourself with a million twinkling bulbs and get lost in an illuminated maze of light and colour.
Santa needs your help! He has crashed his sleigh and his reindeer have scattered! Travel through the maze to find Santa's lost reindeer. Then cap off your adventure with a visit to the man himself—Santa Claus!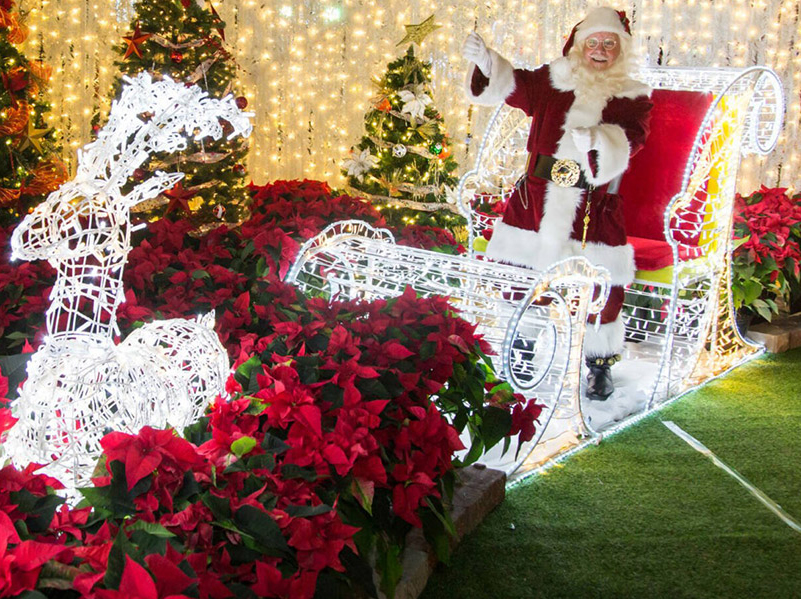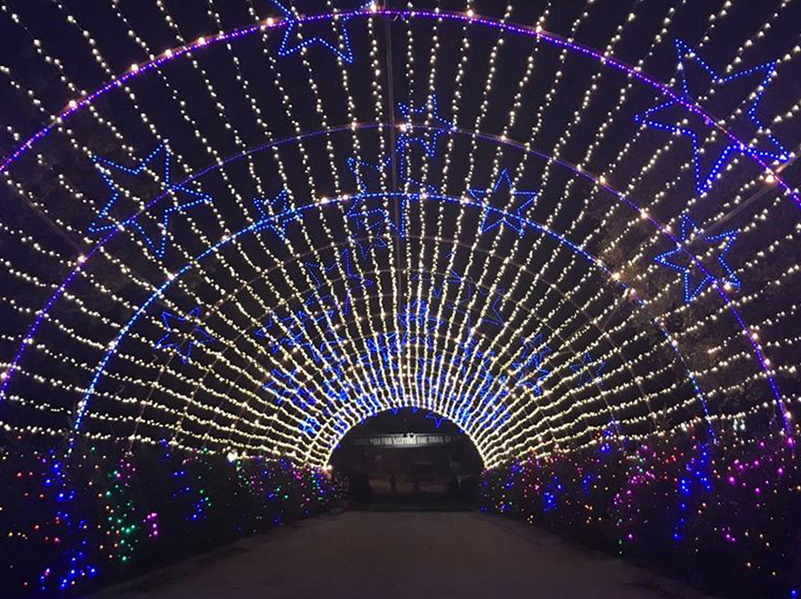 Take a stroll through the brilliant night sky.  Travel through the galaxy and feel the joy shining through a million twinkle lights. The perfect place for your family selfie!
Feel the glow of hanging icicles without the touch of frost. Surround yourself with gentle pinpoints of light and lose yourself in a celestial shower of beams. It's like being among the stars!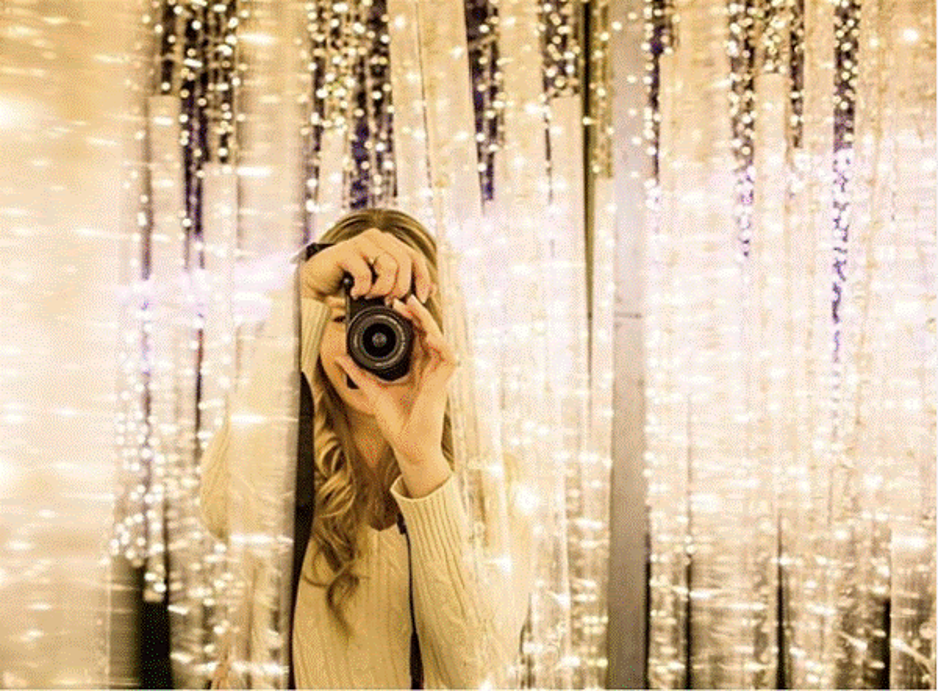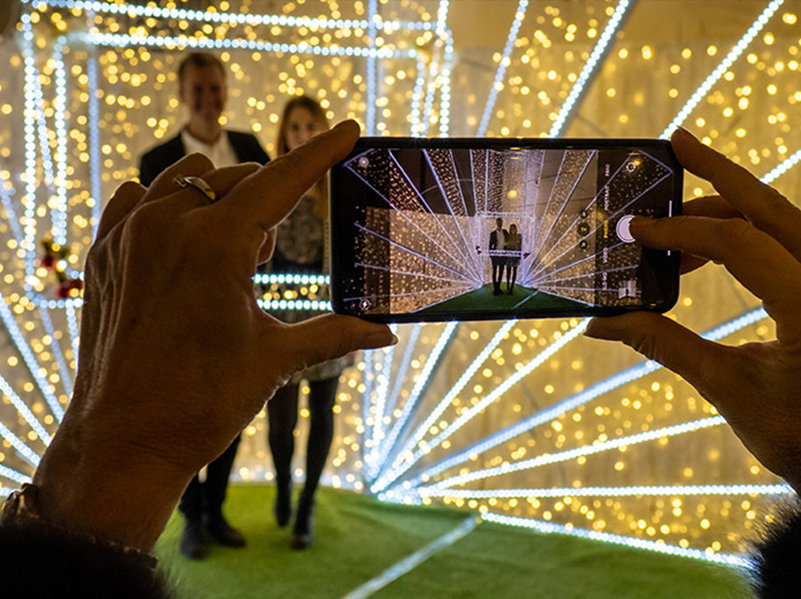 Strike a pose and frame the fun! Make every snap a memory with our beautiful light up picture frames to capture every moment.
Take the ultimate family photo with our touch-free selfie wall and murals!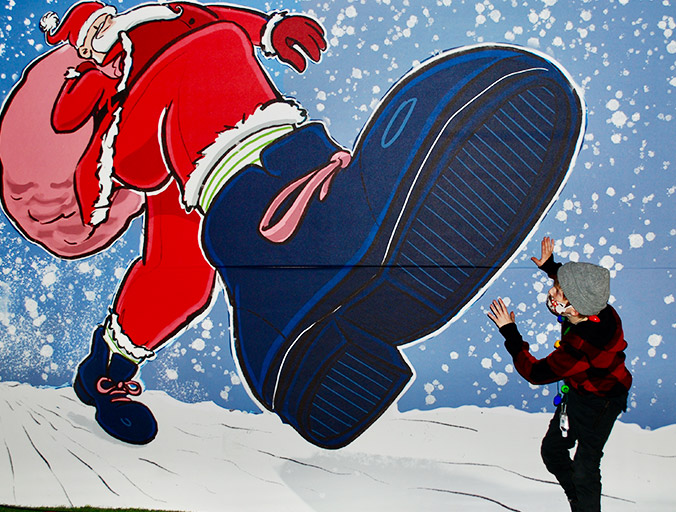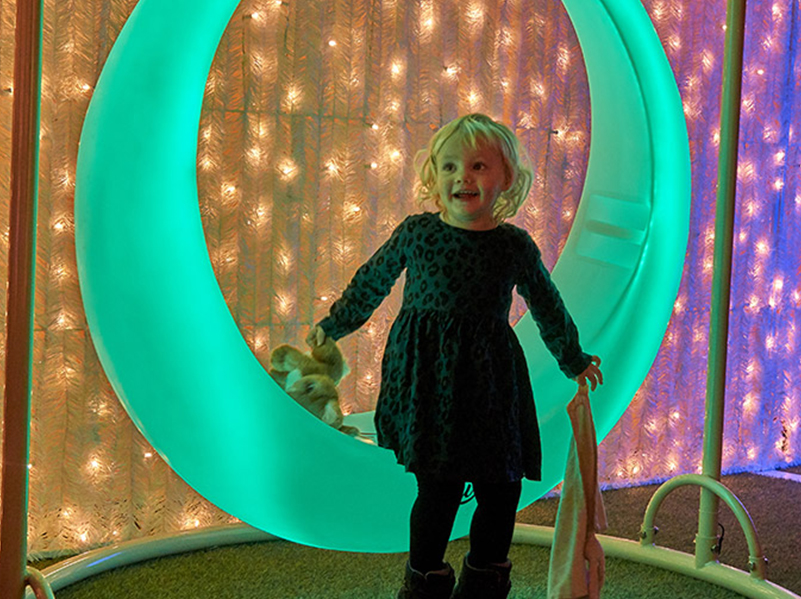 Take a gentle ride through the sky on our colour-changing LED swing. The playground of your childhood meets the technology of the future. Touch the sky with us.
Sign Up for our Newsletter