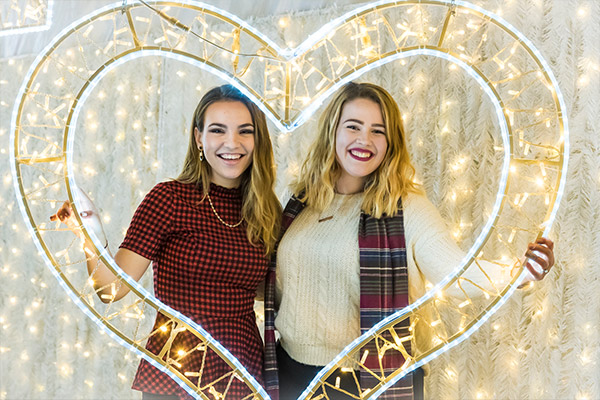 We do not offer refunds on ticket or merchandise purchases. If you cannot attend Glow at your selected date and time, please go to www.glowyeg.ca to exchange your ticket.
Terms of Service are found here: https://www.showpass.com/sell/terms-of-service
Glow, Shadow Vista Productions and the Edmonton Expo Centre is not responsible for any items or valuables lost or stolen during your visit
Circumstances Preventing Your Attendance
Do not attend this event if you are experiencing any symptoms associated with COVID-19. These symptoms can include, but are not limited to:

fever
cough
tiredness
aches and pains
sore throat
conjunctivitis
headache
loss of taste or smell

Further, please do not attend if you believe you have been potentially exposed or have been in contact with anyone who is either confirmed or suspected of having COVID-19.
Do not attend if you are presently under directives to isolate or quarantine.
All ticket holders will have a temperature check at the entrance by the COVID-19 Thermal Camera System. You will not be permitted to enter if your temperature is detected to be high.
Mindful of the health of all our guests, we ask that if you are otherwise medically-compromised (that is, living with conditions such as diabetes, hypertension, cardiovascular disease, chronic kidney disease, and/or immune deficiencies), you consider postponing your visit. We look forward to seeing you again when you are able to join us.
When You Join Us
Your safety, and the safety of our exhibitors and staff, is our top priority. Using Alberta Health Services' protocol, we have implemented the following guidelines to ensure you experience our event comfortably and safely.
Please maintain physical distancing at all times. Markers have been provided throughout the grounds to prevent crowding, and directional signage helps to control the flow of foot traffic.
Wear your mask at all times, except when eating or drinking in designated areas.
Wash and sanitize your hands. Several sanitizing stations have been set up to encourage and facilitate hand hygiene.
If you experience any medical distress, please alert a staff member and we will ensure appropriate care is provided until medical personnel arrive on scene.
Our Facility
We have redesigned and configured our physical space to ensure your safety. These measures include:
Designated entrance and designated exit
Directing traffic flow with signage and floor markings
Touchless box office payment options
Signage instructing those who may have been exposed to COVID-19 or showing symptoms of COVID-19 not to enter
Hand sanitization stations at entrance and exit
Assigned a Covid19 Compliance Officer to ensure protocols are met
Our Staff
We have taken additional measures to ensure our staff members can perform all functions of their job safely and in good health. These measures include:
Mandatory pre-training for all employees to ensure they understand and feel confident managing COVID-19 protocols
Masks mandatory for all employees
Daily check-in and pre-screening before each shift
Cleaning and Sanitization
Hygiene is as important to us as it is to you. We have implemented the following protocol throughout our facility:
Hand sanitization stations located at the entrance, exit and throughout the venue.
Signage and verbal announcements supporting hand hygiene practices.
Increased cleaning and disinfection of high-touch surfaces and areas.
Designated kiosk for attendees to report sanitation and distancing concerns.
Our host facility has established and maintained a cleaning, disinfection, and infectious disease prevention program to minimize risk associated with infection agents like the novel coronavirus (SARS-CoV-2).
The proper cleaning protocol, disinfection techniques, and work practices in place to combat biohazards and infectious disease.
Merry Markers Market
The following guidelines are to be observed by all merchants, staff, and guests to the Merry Makers Market:
Masks are mandatory for all vendors.
Booths arranged to ensure that vendors and attendees can maintain physical distancing.
Wider aisles and directional signage in Market area.
We will communicate with our vendors on COVID-19 protocols for trade show exhibits.
Miscellaneous
Glow is unable to offer refunds of purchased tickets. Please visit www.glowyeg.ca for exchange information. We look forward to seeing you when you are able to attend.
Glow is not responsible for any items or valuables lost or stolen during your visit.